BRINGING THE JOY OF FLOWERS TO SWEDEN AND FINLAND
We strive to offer Sweden and Finland high-quality flowers and plants through personal service and a wide range of products
FROM ONE FLOWER TRUCK TO A DYNAMIC FLOWER EXPORT COMPANY
Heyer Blomstergrossisten was founded in 1995 and since caters the flower markets in Sweden and Finland.
We started with one flowertruck and have grown into a solid organization (including our own building and staff), with over ten flowertrucks and a daily supply of fresh flowers and plants. Being one of the market leaders in both countries, Heyer Blomstergrossisten is a well-known and well respected supplier of flowers and plants. The main office of Heijer Blomstergrossisten is located at FloraHolland, in Rijnsburg. Along with FloraHolland Alsmeer and FloraHolland Naaldwijk, FloraHolland Rijnsburg is one of the largest and most famous flower auctions in the world. A total assortment of flowers and plants are offered and sold on a daily base.
You can buy flowers and plants from our conditioned trucks, you can preorder them by phone or fax, or you can buy them directly from our webshop.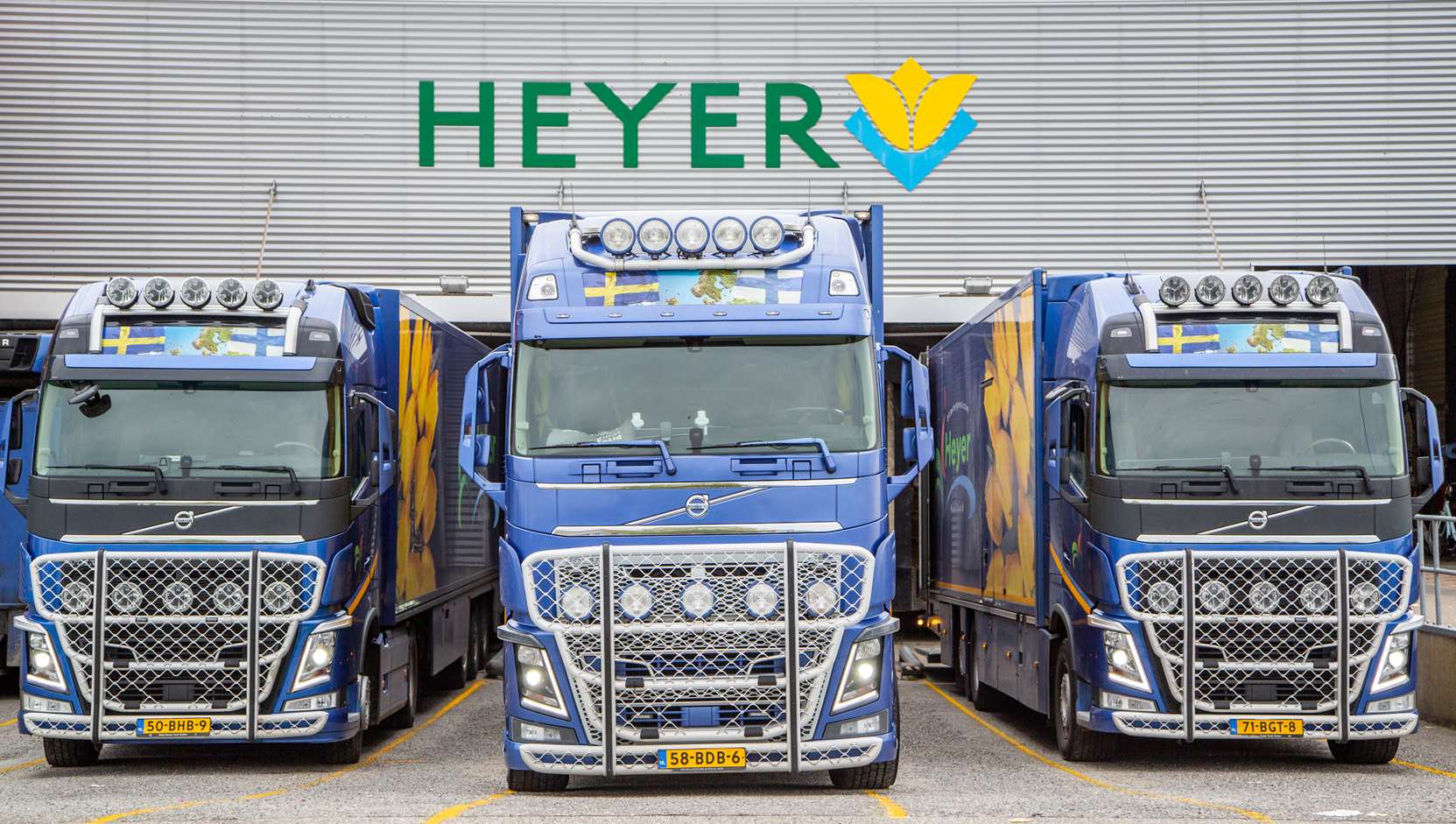 Heyer Blomstergrossisten is one of the leading exporters of flowers and plants to Sweden and Finland
BUSINESS STRUCTURE OF HEYER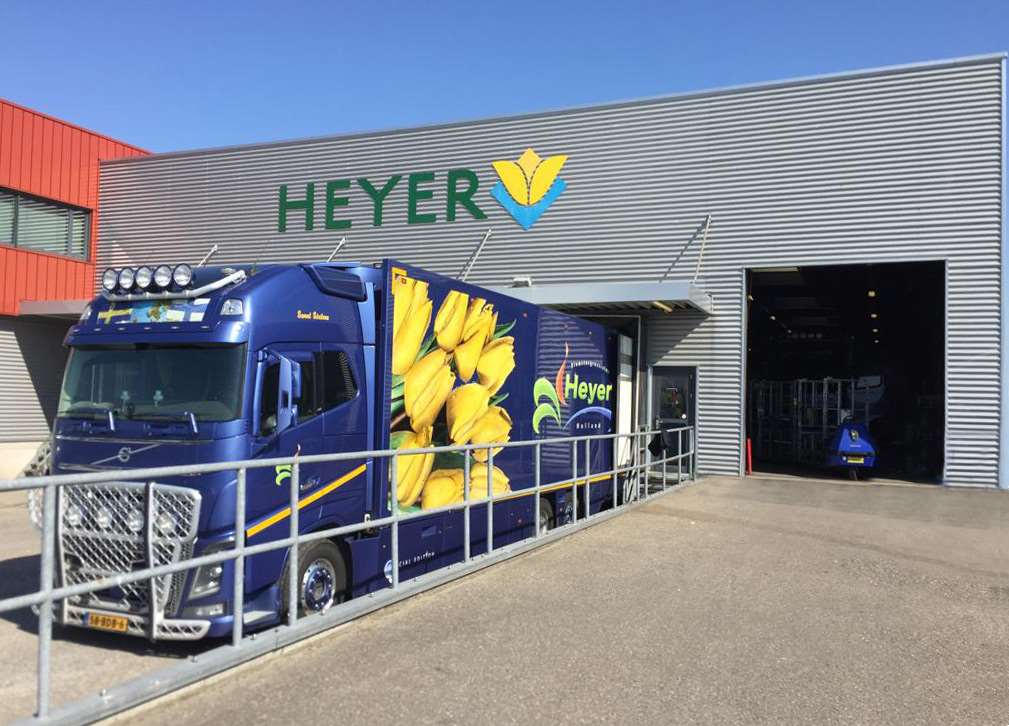 Our team has been carefully assembled to ensure that we have the best employees ready to serve you
ALL KNOWLEDGE AND EXPERTISE INDOORS
From the purchase of flowers and plants, to the sale of those lovely products.
We prefer to keep everything in our own hands, so that we have responsibility and quality in-house.
Join us in our passion for flowers and make your business grow and flourish
FROM PURCHASERS TO SELLERS
Purchasers Our buyers are responsible for the stock that we offer you. Both on the webshop and in the flowertrucks. They ensure a constant product range and adapt to seasonal changes. They ensure and monitor the right price-quality ratio.
Processors Our processors ensure that the flowers and plants are ready for transport. They also check the quality and filter the purchased and ordered products. They make sure the flowers and plants are in the best possible condition for transport.
Transporters The transporters ensure that the flowers and plants are transported at the right temperature and best conditions and that they end up in the right conditioned sales trucks.
Sellers Our sellers are the ones who sell you and deliver you our products. They are your contactpersons or so called account managers.
Service support At our office, we have several employees who do back-office work and work on innovations, such as financial-, IT- or communication work.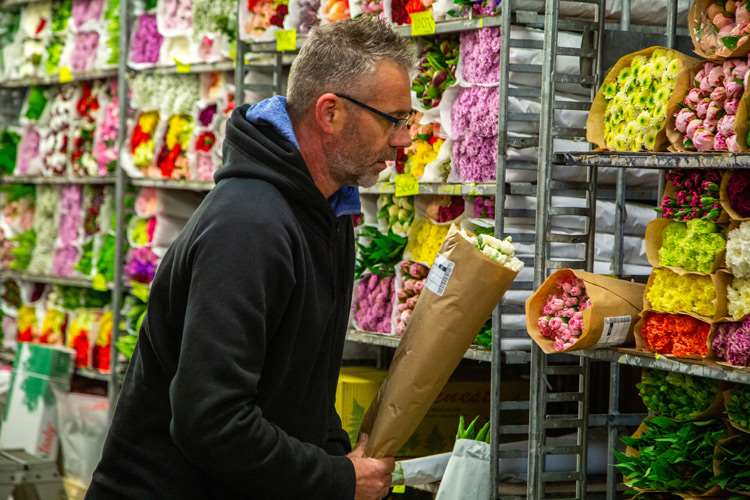 Heyer has a multilingual team at your service. The staff is carefully selected and are all specialists in their field. It is a challenge to combine good quality with competitive prices
Start buying from our webshop collection today